Arsana Specialized Tailoring Shop
The Kurgan Arsana specialized tailoring shop was founded in 2016 and is known far beyond the Kurgan region. The products of the tailoring shop have a time-honored reputation among patients of accident and emergency departments of many medical institutions.
The tailoring shop produces covers for external fixators of any level of complexity, cast covers, specialized clothing, folding mattresses with a niche for external fixators, Ilizarov apparatusR and other products, taking into account the characteristics of treatment and rehabilitation of patients.
The company uses innovative solutions developed together with the Ilizarov Centre, based on the requirements and experience of the best traumatology and orthopedics specialists.
The Arsana tailoring shop is the only official producer of covers for external fixators, recommended by the Russian Ilizarov Scientific Centre of Restorative Traumatology and Orthopaedics, which is a Federal State Budgetary Institution of the Ministry of Health of the Russian Federation.
The qualified employees of the Arsana tailoring shop treat each client with care and attention, considering all characteristics of treatment and rehabilitation, as well as offer the most favorable service conditions.
Our mission is to take care of people who receive medical treatment with external fixators and casts.
Our Services
Tailoring of covers for casts and external fixators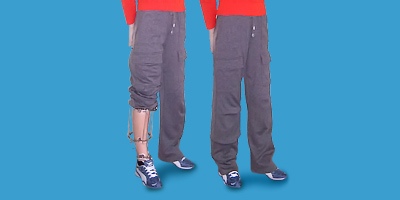 Alteration of the client's clothes to fit any fixator / cast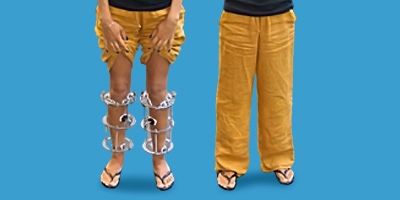 Tailoring of specialized clothing to fit external fixators / casts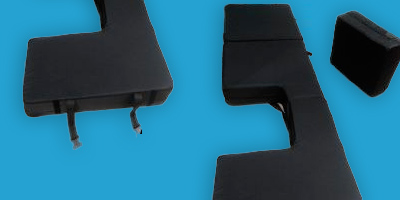 Tailoring of folding mattresses with a niche for an external fixator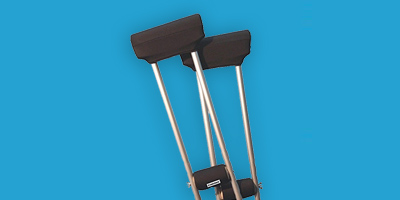 Production of underlay pillows, soft pads for crutches, specialized boards for wheelchairs and other means of rehabilitation for patients
Our Benefits
Minimum time
for production
Proprietary technologies and developments
We are Trusted

FAQ
A lightweight cover protects any fixator / cast from dust, dirt, lint, reducing the risk of infection and it is used for hygiene purposes. Using the cover on the fixator extends the wear life of your clothes. The bathing cover is designed for taking a shower. While wearing demi-season and insulated covers, patients can move outside during the cold season without the risk of hypothermia of an injured limb. For patients who cannot wear shoes, we offer a cover with a rubber sole.
We produce cast covers of two types: 1 — with a zipper, 2 — with a zipper and an extra lacing. The cover with a zipper is ordered for the final cast or splint, when changes to its size are no longer expected. The cover with a zipper and an extra lacing is ordered for the cast, when changes to its size are still planned, or for the Baruka plaster cast (it is especially important when the patient wears the Baruka shoes during the cold season). The price of the cover with an extra lacing is negotiated individually.
Since the installation of any fixator is a creative process, you don't need to order a cover in advance. It is better to order covers and clothing after the fixator is installed. You only need to attach extra zippers to your underwear if the fixator is going to be installed on your leg or to a T-shirt (bathrobe) if the place of installation is your arm.
The foot support is a platform with elastic bands which is prescribed by the doctor, although not every patient gets it prescribed. In case we receive an order for the cover with a rubber sole, it is important for us to know whether the patient will have the foot support because it is worn inside the cover.
You can leave a request for measurements by calling at +7 (963) 438-87-38 or +7 912 975-36-29. The Arsana tailoring shop is located in Kurgan at 4/2 M. Ulyanova Street. An employee of the tailoring shop will come to any hospital in Kurgan free of charge. Our specialist will visit you in your hospital room, take measurements and deliver the product to you once it is produced. You can pay for your order in cash or by card (mobile payment terminal), either at the time of placing the order or upon its receipt.
Our tailoring shop offers its products to various regions. To place an order, you can choose ready-made products on the website or take a photo of your fixator or cast and send it to arsana-atelier@mail.ru. After that, you will be offered a range of our products and prices, and our specialist will explain how the necessary measurements can be done. Once approved, your order will be submitted for production.
Your child will need trousers with extra zippers and covers for the cast if putting on shoes is not possible. Zippers can be attached to the client's trousers, or you can choose ready-made trousers on the website or order them from the tailoring shop.
We can offer a folding mattress with a niche for the fixator, equipped with a carrying handle. The length of the niche can be adjusted by the patient. This mattress can be used both at home and for transporting the patient.
The tailoring shop provides a sales receipt and cover letter (upon request), then the patient submits these documents along with other proof of expenses to the organization that will process the refund.
Do you have any more questions?
Submit a request for a call back, and our specialist will contact you shortly to answer all your questions.